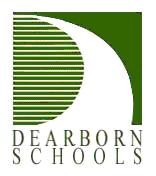 Join Us –
June 22th & 23rd, 2020
(8:30 am – 4:00 pm)
OR
August 18th & 19th, 2020
(8:30 am – 4:00 pm)
The Dearborn Moot is an exciting and engaging conference for educators interested in e-learning.  Learn the skills necessary to turn YOUR classroom into a Blended Learning Classroom. We are focused on practical K-12 training that can be applied directly to your online classroom.  Call for more information:  313-827-3084.
Registration Information Coming Soon!
Questions or Need Help?
Contact
Troy Patterson pattert@dearbornschools.org
Chris Kenniburg kennibc@dearbornschools.org    Phone: 313-827-3084
Registration
includes lunch both days
includes ICE CREAM on both days!
*Discounts available for Dearborn teachers and teachers in Wayne County. 
Day 1:
You will be in small groups most of the first day engaged in learning the workings of Moodle (iLearn). Knowledgeable presenters will be providing instruction on what, when, why and how to use Moodle (iLearn). You will learn how to set up a course, add students, add resources and activities. All will be hands on. Enhance your skills and develop a firm understanding of how to fully utilize Moodle.
Day 2:
Time to implement. This is the time when you will be creating YOUR course with the support of knowledgeable users to assist as needed. This will be self-paced with dynamic groups forming as needed.
If you do not already have a Moodle course you will create one first thing.  We look forward to having you join us.  Remember space is limited.  Enroll Now!
SCECH's Available:
Earn 12 SCECH's by attending and completing the appropriate work.
Location
Phone for Moodle Moot:  313-827-3084
*Discounts are available for Dearborn and Wayne County Teachers.